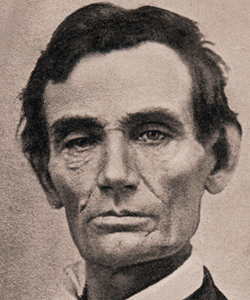 Lived from 1809-1865
16th President of the United States
Assassinated April 1865
—-
Memorable Quotes:
"I will study and get ready, and perhaps my chance will come."
"Give me six hours to chop down a tree and I will spend the first four sharpening the axe."
—-
-As a young boy, his dying mother called him to her bedside before passing and whispered into his ear, "Be somebody, Abe".
-He started out as an uneducated, poverty-stricken grocery clerk who found some law books in the bottom of a barrel. He purchased them for fifty cents and began a career in law.
-As a young man he used to criticize others by dropping insulting letters and poems on country roads where they would most assuredly by found.
-His last documented occasion of insulting another person resulted in a challenge to fight in a duel by politician James Shields. Lincoln took lessons in sword fighting from a West Point graduate, and prepared to fight to the death. At the last minute, the fight was cancelled. It was said that Lincoln never insulted anyone again following this incident.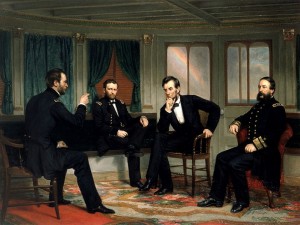 -One of his favorite quotations was, "Judge not, that ye be not judged"
-He had 4 sons, with 3 dying and only 1 living to maturity
-He failed in two business ventures, lost 8 different elections and had a complete nervous breakdown before becoming president in 1861.
-As president, he famously issued an executive order called the "Emancipation Proclamation", proclaiming the freedom of millions of slaves.
-He delivered one of the most known speeches in US history, "The Gettysburg Address", which examined the founding principles of the United States.
-He delivering a speech promoting voting rights for blacks, angering a well-known actor and confederate spy from Maryland named John Wilkes Booth.
-While he lay dying the morning of April 15, 1865, after being shot at point-blank range by Booth, Secretary of War Stanton said, "There lies the most perfect ruler of men that the world has ever seen."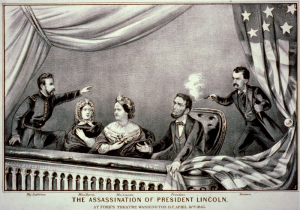 -The only president in which following his assassination, grave robbers attempted to steal his body and use it as ransom.
-Theodore Roosevelt said that when he, as president, faced a complex problem, would look up at a large painting of Lincoln and think to himself, "What would Lincoln do if he were in my shoes? How would he solve this problem?"