Remembering one of Canada's greats who died nineteen years ago today.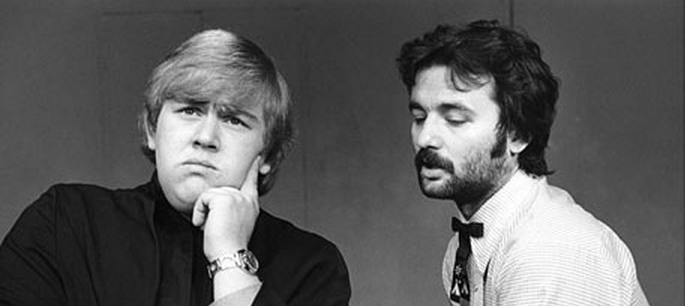 It was nineteen years ago today that John Candy passed away in his sleep from a heart attack while filming a movie in Durango, Mexico. Appearing in over 40 films, John led an illustrious career, becoming one of Canada's most successful entertainers.
Born in 1950, John grew up in Toronto, attending an all boys Catholic school where he played football. After graduating he managed to take community college drama courses while holding various odd jobs around the city. By his early 20s he had gained experience on stage at Toronto's Tarragon Theater, and on set in a couple small movies produced around Toronto. He knew he belonged in front of an audience but lacked the boldness to make any big moves into the industry.
His big break came when friends Dan Aykroyd and Valerie Harper signed him up for an audition in Toronto for Second City Television (SCTV), knowing he was far too modest to sign up himself. When he arrived at the audition under the assumption he would only be providing moral support for his friends, he was completely unaware as to why he was actually brought along. But when the casting director called his name, his friends shoved him backstage and reminded him that he had nothing to lose. And the gamble paid off — John swept the Chicago comedy scouts off their feet. Aykroyd would later recall that the scouts were more excited to get Candy, than they were himself or Harper.
John began his membership at SCTV in 1976, giving up his new respectable job as a Kleenex salesman for Perking's Paper. Along with friends Dan and Valerie, he would join the likes of Martin Short, Gilda Radner, Bill Murray, and Andrea Martin. While at Second City John assembled a wealth of characters and impersonations, and was adored for his inoffensive and sometimes self-deprecating sense of humor. Appearing in over 160 episodes John ushered in SCTV's golden years, which won two Emmys in 1981 and 1982. Fellow cast member Martin Short would later say Candy was the best actor to ever grace the Second City stage.
Being a true family man, John was eager to expand upon his own, marrying Rosemary Hobor In 1979, and having their fist child, Jennifer a year later. Chrisopher Candy followed shortly after, being born in 1984. His wife and children greatly enriched his life and career, and expanded his already infallible character. Among his peers and colleagues, John became known as the big, fun-loving Canadian who could make just about anyone laugh. With his comfortable family life firmly set in place, John was able to move his career into full-swing.
After honing his comedic talent at Second City, John began to shift toward film. By the early 1980s, Candy had become a well-known face in Hollywood, filling screens with his big laughs and boisterous personality. During his career, John acted in more than forty films, including Space Balls; Planes, Trains and Automobiles; Cool Runnings; and Uncle Buck. On set, he was known for his generosity, famously giving up his large trailer to co-star Maureen O'Hara on the set of Only the Lonely because he believed she deserved it more than him.
Candy was also able to go beyond his comedy background and seamlessly transition to more dramatic roles — a move often feared by comedic actors. And he eventually transcended his role as an actor, making his directorial debut with the movie Hostage for a Day.
Fulfilling a long time dream, in 1991 John assumed part ownership with Wayne Gretzky of Canadian Football team, the Toronto Argonauts. Being the Hollywood star he was, John became a well received member of the CFL (Canadian Football League), and was able to use his fame and charisma to bring more popularity to the Canadian league. And with John as the Argonauts' new owner, the team won the Grey Cup that year. Candy pursued many charitable projects in addition to his venture into Canadian football, donating much of his time and many of his resources to causes about which he was passionate.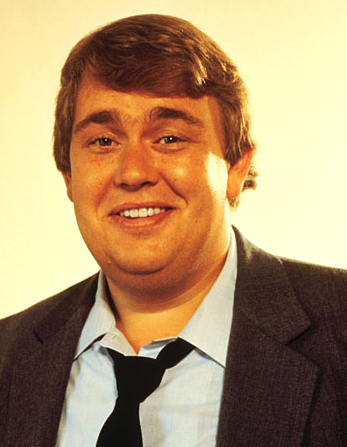 At the early age of 43, John's life came to an abrupt end. After finishing a dinner he had prepared for himself and his associates, he suffered a fatal heart attack while sleeping. Upon reflection, it would seem Candy was foremost a humanitarian, using comedy to brighten people's days. His legacy of the many roles he played in life are warmly remembered, and will continue to entertain all those who have the opportunity to watch his movies and SCTV shows. His humble demeanor, dry wit, memorable characters, that little twinkle in his eye, and his broad smile endeared him to all who watched and knew him. "John was just someone you rooted for." – Tom Mankiewicz (Director).
http://www.youtube.com/watch?v=ghQOllvR2cE