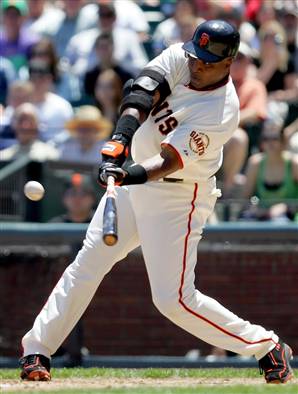 After today's Fed bombshell all eyes are now focusing back towards the mining & resource space. I have selected four charts (two seniors and two juniors) that contain a significant amount of risk-adjusted potential:
Click to enlarge
ABX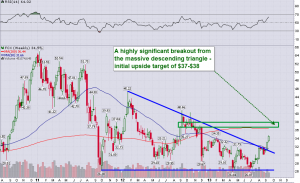 FCX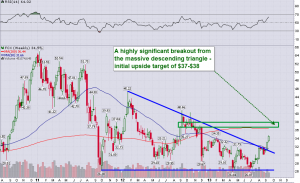 CNL.TO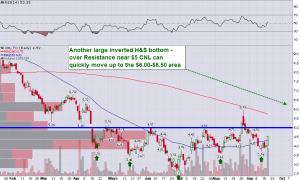 EDV.TO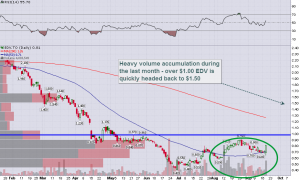 ABX and FCX hold anywhere from 10-50% of short-to-medium term upside, whereas CNL and EDV could easily jump 50-100%. Of course, CNL and EDV (the two juniors) possess more downside risk.
Related: Tonight is the kickoff of Colorado Gold Week. Enjoy, ladies and gentlemen.
Goldshlagger flowing at the Vail Precious Metals Summit tonight #gold #fed #taper

— Tommy Humphreys (@tommyhump) September 19, 2013