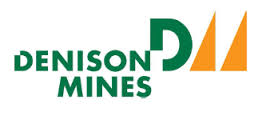 Dension Mines (DML:TSX) is exploring and developing one of the best undeveloped uranium projects in the world, the Wheeler River project.  This morning, the company released the latest batch of drill holes done at the project.  The highlight hole encountered 6.5m of 29.61% U308 starting from 407m deep.  Other highlights include 4.70m of 18.37% U308 and 3.10m of 16.98% U308.  These high-grade intercepts came from Zone A of the Phoenix target which is part of Wheeler River.
Wheeler River lies between Cameco's McArthur River Mine and Key Lake mill complex in the Athabasca Basin in northern Saskatchewan. Denison is the 60% operator with Cameco holding 30% and JCU (Canada) Exploration holding the remaining 10%.
Denison is planning a total of 28 drill holes at Wheeler River and to date they have completed 13.  The target of drilling so far has been to extend the known high-grade mineralization of Zone A at the Phoenix deposit.  The company has successfully done this by successfully intersecting high-grade mineralization in four holes in an area that was previously thought to be part of a lower grade shell.
Denison is planning to drill a total of 27,400m into Wheeler River this year, part of a total 60,000m $21.2 million exploration program ($15 million net to Denison) this year.  The company currently has ~$32 million in cash on hand.
The company currently holds a portfolio of assets in the Athabasca Basin with a total M&I resource of 52.3 million pounds of uranium at and average grade of 15.6% U308.  In the release management also provided an update on drilling plans for their Hatchet Lake, Moore Lake, Park Creek, Bell Lake and Waterbury Lake projects.
The Phoenix deposit remains the highest grade deposit in the Athabasca Basin with an average grade of over 16% U308.
Shares look like they are breaking out and are up $0.14 (~10%) to $1.67 at the time of writing:
Read: Denison Announces High Grade Uranium Intersections at the Phoenix Deposit