Did the S&P 500 really make another all-time high Friday morning? It certainly doesn't feel like it! The rapidly deteriorating market breadth and powerful downside reversal since Friday morning makes the all-time high at SPX 1897 seem like ages ago…..
Click to enlarge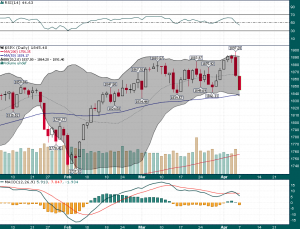 While the S&P has fallen more than 50 points, the carnage in small caps has been much more significant with the Russell 2000 falling over 5% in just the past 3 sessions: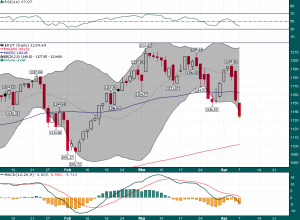 And the recent rotation into defensive sectors such as consumer staples and utilities has all the makings of a classic 'flight to safety':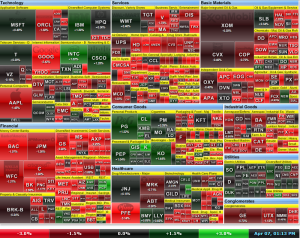 Meanwhile, investor complacency remains quite elevated as evidenced by the VIX Index and put/call ratios:
The VIX is still very much a 'teenager' and no where close to levels which have historically been associated with market panics.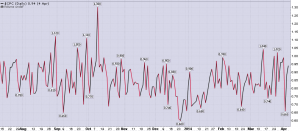 Even after Friday's big sell-off the total put/call ratio is still below 1.00 which highlights the relatively high degree of investor complacency.
An interesting list of 'signs of a market top' courtesy of www.variantperception.com appears to be a nearly comprehensive summary of the current macro-market environment: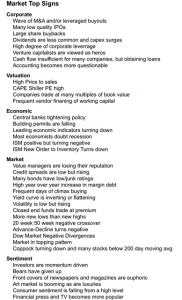 If all these ominous signs are any indication, 'sell in May and go away' may have arrived a month early this year……