A few weeks ago we pointed out that the J.P. Morgan Chase chart held the potential for a false breakout which could be a potentially bearish omen for the broader US stock market. Since then we have seen JPM hammer out a double-top and subsequently suffer a precipitous 10%+ decline:
Click to enlarge
JPM has not fallen below its 200-day moving average since the summer of 2012 – a potentially highly significant change of trend which could have far reaching implications for the broader market may be at hand: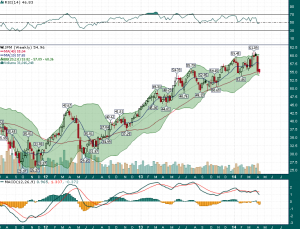 The support/resistance confluence with the 200-day moving average near $54-$55 should be enough to encourage buyers to step up: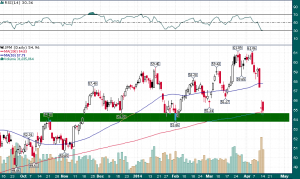 However, should sufficient buying interest fail to materialize, the implications of a breach of this area of support cannot be overstated. Simply stated, we may have just witnessed the end of the five year bull run from the March 2009 bottom and the JPM chart tells us everything we need to know about where stocks are headed.