Never before have there been so many warning signs of an impending market decline while the senior equity indices remained within 2% of all-time highs. We are quickly approaching a make or break moment for this market and we continue to be in awe of the resilience displayed by the senior indices. To the charts….
Click to enlarge
S&P 500 Daily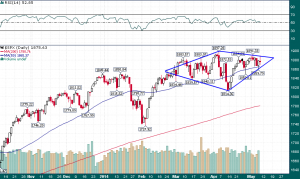 A diamond pattern has formed with the 1860 level now holding much greater importance on the next decline.
IWM Daily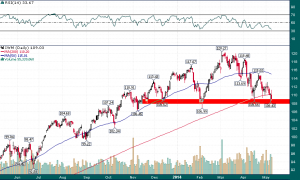 Another afternoon sell-off for the small caps left the Russell 2000 more than 1% below its 200-day SMA for the first time in 18 months.
XLE Daily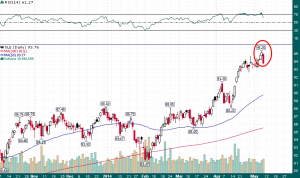 Is energy finally ready to experience a correction? Today's energy underperformance stands in stark contrast to what we have witnessed recently. If energy stocks begin to sell-off there will be nothing left to prevent the wolves from pouncing on the major US equity indices…..
This is a market on the brink, and the striking similarity to the H&S top from summer 2011 is nothing short of eery: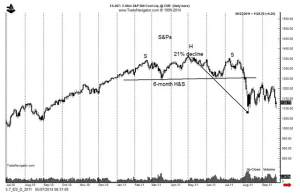 Via Peter L. Brandt