Company will drill 10 to 12 exploration holes from surface for roughly $400k

Step-out drilling 141 Zone where previous intercepts include: 122.5 meters of 3.35 g/t Au including 6.0 meters of 32.87 g/t Au

Two additional high-grade surface targets could result in new discoveries

Another $2 million program underground to upgrade existing mineralization will follow

IDM expects to close a $2 million financing in the next few days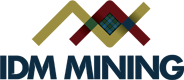 IDM Mining Ltd. (IDM.to) is a junior miner focused on the high grade Red Mountain gold project near Stewart, BC.
Red Mountain was developed in the 1990's and nearly brought into production by Lac Minerals.
Barrick Gold acquired Lac and shifted their focus away from the BC gold project in 1995.
The property has been owned by a number of junior companies since, including Seabridge Gold and Banks Island Gold. Revolution Resources, which renamed IDM Mining, optioned the project from Seabridge in 2014.
IDM Mining's pitch was to rapidly bring the mine into production and diversify into other high grade, profitable mining operations.
The company had an impressive team with Rob McLeod, a man who'd found and sold gold deposits to major companies, and Mike McPhie, a social license and financing focused mining executive, managing the company. The duo touted a partnership with highly respected EPCM firm, JDS Energy and Mining, where McPhie serves as a Managing Director. JDS have a reputation for building mines that make money, and being extremely efficient at it.
A few months after acquiring the project, IDM Mining released a Preliminary Economic Assessment (PEA) which proposed an initial capex of $76 million US to start up mining operations at Red Mountain. That would produce 55,500 ounces of gold each year and 171,000 ounces of silver for 5 years and provide an after tax payback of capital of 1.5 years using $1250 gold and a 5% discount rate.
The company thinks they can grow the resource area by finding additional high grade mineralization in newly exposed areas of the property including where ice has melted over the past 20 years.
This morning the company announced they had received permitting for drilling and would be initiating a drill program at Red Mountain to test three equal priority targets.
The 141 Zone, which had high grade gold intercepts in the past, within an extensive 1.0 g/t Au halo, but the true widths are unclear. This zone runs parallel to the existing resource area and could be accessed by the proposed production ramp.
The Cambria & Uxlux Zones, where the rocks are on strike with and look similar to the current resource area, and have been recently exposed from glacial melt, but haven't been drilled previously. CEO McLeod tells me he will drill 2-3 sub 100 meter holes and follow up should the results be encouraging.
The McAdam Zone, which is a different style of mineralization (quartz veins) than the current resource. McLeod says McAdam is steep and he hopes to drill a few holes to test its potential, and says that McAdam could be very high grade.
AV and JW Infill Drilling
The company also announced that more news would follow today's release outlining an underground drill program to upgrade the existing resource at AV and JW. McLeod would like some of the inferred material to be upgraded to the indicated category (higher confidence).
A $2 million financing announced ten days ago is expected to close shortly.
Here are IDM's latest news releases:
Sep 11, 2014
IDM Mining Receives Permit and Mobilizes Drills To Red Mountain Gold Project, BC
Sep 4, 2014
IDM Mining Files Ni 43-101 Preliminary Economic Assessment For Red Mountain Gold Project
Sep 3, 2014
IDM Mining Announces Private Placement
Aug 12, 2014
IDM Mining Identifies Multiple High Grade Gold Prospects At Red Mountain
Jul 23, 2014
IDM Mining's Red Mountain Preliminary Economic Assessment Demonstrates Robust Economics
And the interview with management from early July, 2014:
Author owns shares in IDM Mining Ltd. and the company is a sponsor of our website, so naturally, we are biased. Always do your own due diligence. Please read our full disclosure. This article release does not constitute an offer to sell or the solicitation of an offer to buy nor shall there be sale of the securities in any jurisdiction in which such offer, solicitation or sale would be unlawful, including in the United States. The securities have not been and will not be registered under the United States Securities Act of 1933, as amended (the "1933 Act") or any applicable securities laws of any state of the United States and may not be offered or sold in the United States, or to, or for the account or benefit of a U.S. person (as defined in Regulation S under the 1933 Act) unless registered or pursuant to an available exemption from such registration requirements. Forward-Looking Statements: Some statements in this news release contain forward-looking information or forward-looking statements for the purposes of applicable securities laws. These statements include, among others, statements with respect to proposed exploration and development activities and their timing. These statements address future events and conditions and, as such, involve known and unknown risks, uncertainties and other factors, which may cause the actual results, performance or achievements to be materially different from any future results, performance or achievements expressed or implied by the statements. Such factors include, among others, the timing and success of future exploration and development activities, exploration and development risks, financing requirements, title matters, third party consents, operating hazards, metal prices, political and economic factors, competitive factors and general economic conditions. In making the forward-looking statements, the Company has applied several material assumptions including, but not limited to, the assumptions that: the proposed exploration and development will proceed as planned; market fundamentals will result in sustained metals and minerals prices and any additional financing needed will be available on reasonable terms. The Company expressly disclaims any intention or obligation to update or revise any forward-looking statements whether as a result of new information, future events or otherwise except as otherwise required by applicable securities legislation.