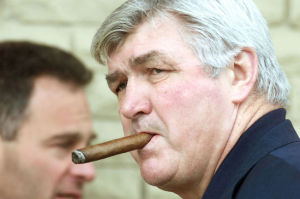 Since hearing of the passing of the mighty Pat Quinn yesterday media tributes have poured in from all over the continent.  In Vancouver especially there are heavy hearts, as most of us here considered the ex Coach and Manager of the Canucks one of our own.
Vancouver writer Gary Mason penned a tribute to Pat Quinn for this morning's Globe and Mail, and in it he included the story of the rookie defenceman's infamous hit on Bobby Orr back in 1969, and an ensuing trip to buy beers at a Boston pub.  It's priceless.
If you're feeling the loss of one of hockey's giants as we at CEO.ca are today, read Gary Mason's column: Quinn, a true giant of the game, left an impression everywhere he went.