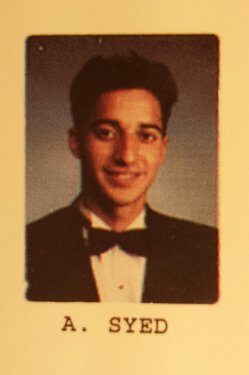 A couple weeks ago I received an email from my brother John, a broker at Scotia McLeod, that reads as follows:
Shannie:  You should download the podcast series, Serial.  It is free and very addictive.  I've been listening to these over the last few days and can't get enough.
John and I share similar tastes in many things, so I quickly downloaded and starting listening to the series.  And he was right, Serial is both free, and super addictive.
For those of you not already in the know about Serial, it's the real life story of the murder of a high school senior named Hae Min Lee in Baltimore in 1999, and the conviction of her ex boyfriend, Adnan Syed for the crime.  The case was researched in painstaking detail and is presented by Sarah Koenig, one of the producers on "This American Life". It premiered on October 14th and has quickly become the world's most popular podcast ever.
Koenig uses court transcripts, taped police interviews, and first hand testimony of the major players in the case to meticulously and methodically unravel the story.  She also uses real phone calls she had with Adnan Syed while he was (and is) in jail, and these are especially compelling.  In the process, she muses about some glaring inconsistencies in evidence against Adnan (always referring to him by his first name), and listeners are left wondering just why the jury convicted him in the first place, and who is not telling the truth.
As I mentioned earlier, this is an ongoing real life story, which is part of the reason why I'm hooked.  Adnan Syed is currently behind bars, and has been for the last fifteen years. There has been a years long appeal process, and according to his lawyer, before Serial even started airing the Maryland Court of Special Appeals told the state to investigate Adnan's petition. The hearing takes place this January.
Here's more of the real life story: Adnan's family has fallen apart since the conviction of their son years ago.  A couple days ago the Guardian published an interview with Adnan's mother and brother, who describe how they feel about Serial.  Adnan's father is unaware of the series; he is depressed and rarely comes out of his room. His mother listens to the podcast episodes late at night, but in secret. Adan's brother Yusef is also a listener, and visits him in jail, reporting on each episode, as Adnan himself is not allowed to listen to the series (jail house rules).
The family of Hae Min Lee have been unavailable for comment on the series, save for a post on Reddit November 18 by someone claiming to be Hae's younger brother.  In it, the writer shares that he has tried to keep the series secret from his mother, while crediting the talent of Koenig.  One can only imagine how all this must feel to them.
Still, I'm hooked.
Episodes have been released weekly, on Thursdays, since the premier of the series, and vary in length.  The next (and second to last) episode in the can airs this Thursday.  And the producers of Serial have announced that there is a second season coming, thanks to donations and sponsorship.
So, if you have a long drive ahead of you, or you need a little distraction while you're working out or walking the dog, you can catch up on all the episodes in short order here.  But be prepared:  Serial is a rip snorter of a story, and you won't be able to put it down, I mean turn it off.  Whatever.