We just completed the worst week for the S&P 500 since May 2012 and there are more warning signs out there across markets than there are Christmas lights on my neighbor's house. However, every time things have begun to look bleak this equity bull has picked up its horns and trampled over anyone who has dared to doubt its strength and resilience.
As we enter next week the situation couldn't be much more intriguing for equities:
Seasonality is very bullish for US equities between now and New Year's with the much noted Santa Claus rally occurring during the final week of the year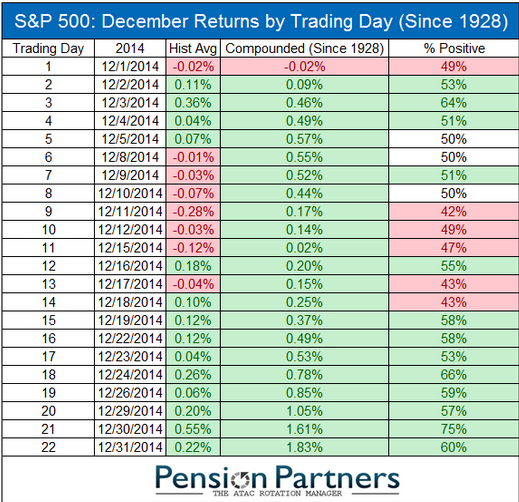 The huge rally in US Treasuries is indicative of all not being well in the global economy and this morning's PPI data carried with it a strong disinflationary whiff

The crude oil crash has become so extreme that it is virtually impossible for this to remain an oil market specific event – when a market move erases hundreds of billions of dollars of wealth in the span of 10 weeks there are always significant side-effects and lasting reverberations across markets
High-yield corporate bonds are flashing a big red warning sign after breaking multi-month support last week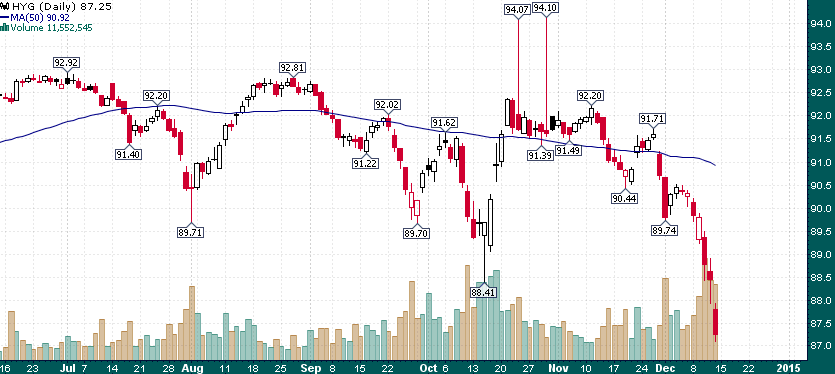 Wall Street Analyst sentiment couldn't be much more cheery as Barron's couldn't find a bear in its 2015 outlook survey of 10 Wall Street 'strategists'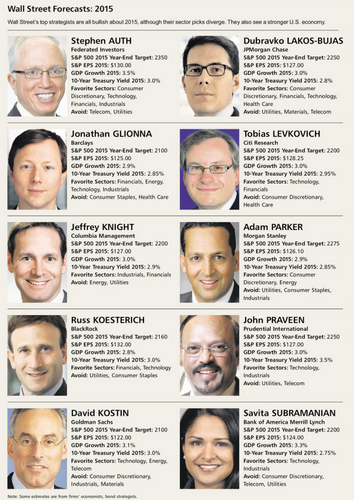 A unanimous consensus that equities will perform well while bonds will perform poorly during 2015
Emerging market equities and currencies have been crushed in recent weeks. And as we know many market corrections have begun with an emerging markets panic. Check out the damage in Colombia: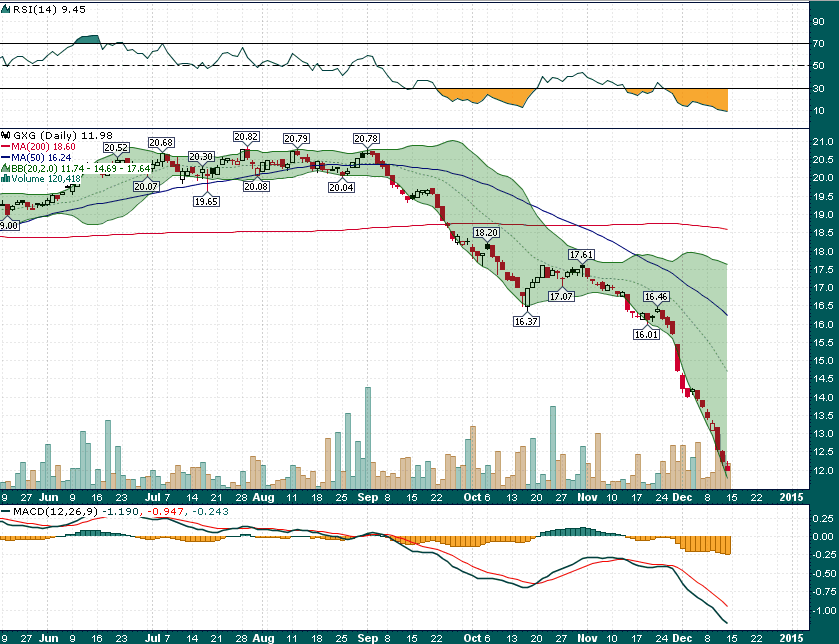 Down over 40% in 3 1/2 months
This week shapes up to be a crucial one for equities. While the situation looks fairly bleak we can't count this bull out just yet, strong seasonality and a 5 1/2 year long uptrend should not be taken lightly. We will be focusing on the Russell 2000 as our 'leading indicator', this index displayed some relative strength last week and the relatively tight oscillation of the past month is bursting with energy and looks to be ready to resolve itself with a decisive directional move: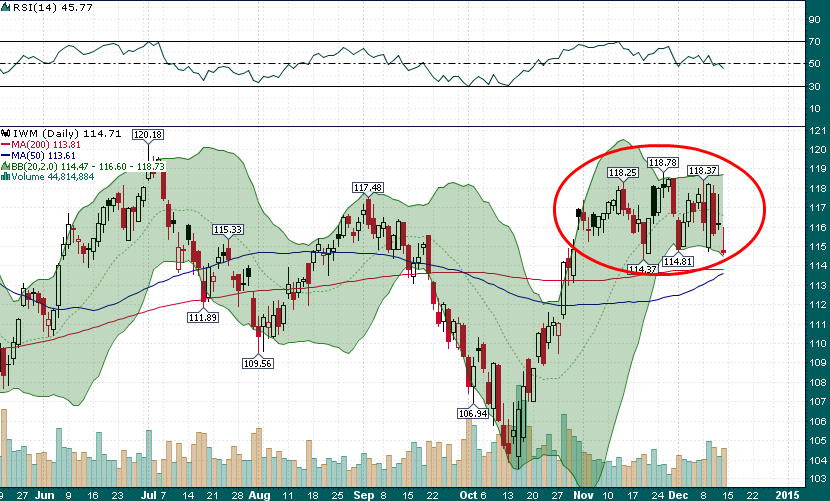 Volatility and volume tend to expand before a breakout/breakdown, such is the case recently with IWM – a resolution to the recent range could come next week.