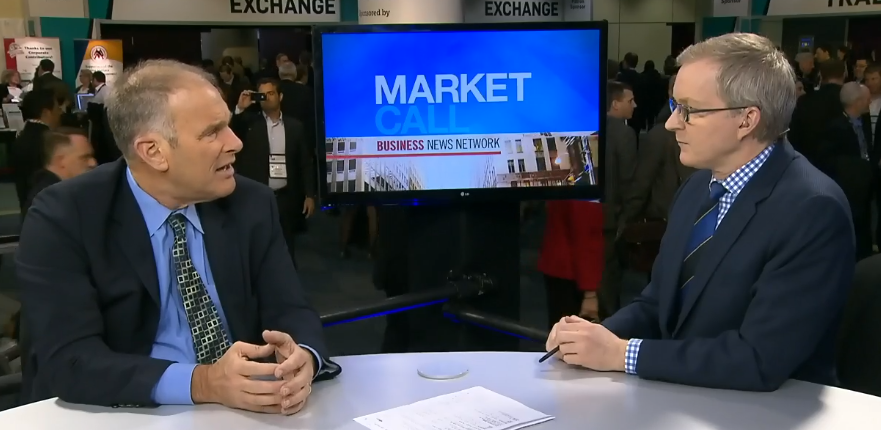 Rick Rule, Chairman of Sprott U.S. Holdings was interviewed live by Mark Bunting on BNN Market Call this morning at PDAC. I managed to take in some of the live filming but  here is the link for those of you may have missed it.
Rick Rule - Top picks on BNN Market Call PDAC 2015
PhosCan Chemical (FOS:TSX) - $60 million of cash in the treasury. Selling at a discount to cash (60 cents on the dollar).
Kobex Capital (KXM:TSXV) - Led by Paul van Eeden. Paul is a very very good investor. The pool of $30 million will attract a good deal.
Ivanhoe Mines (IVN:TSX) -  Three of the best mining assets controlled by the best mining financier (Robert Friedland) that Rick has ever seen in his career.
The entire show where Rick answers viewer questions can be found here.
Related: Rick Rule: " We Haven't Seen Capitulation in Natural Resources Yet" or On an African dog and pony show with mining mogul Robert Friedland