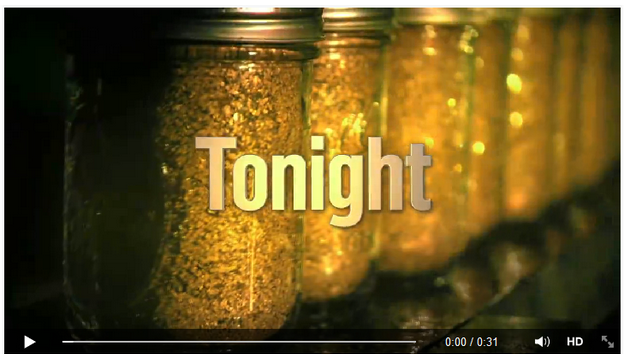 I don`t watch much TV at all unless it is professional sports but one of my must catch shows is the hit reality show Gold Rush on the Discovery Channel. Gold Rush is one of the most popular shows on television on Friday nights (US) the last several weeks attracting upwards of 6 million viewers.
The reason I love the show is because for me analysing gold/mining stocks all day it always gives me a reality check on how rare gold really is. These guys spent countless hours dealing with cold weather,equipment failures, personal breakdowns, and moving significant quantities of dirt to find the shiny yellow metal. The excitement and thrill of never knowing if they hit a pay streak or how big the next clean up keeps the miners and the show's audience anticipation levels high.
This is the fifth season of the hit reality show and it is nearing the completion of the season with only two episodes remaining. At the beginning of the season reality TV star Todd Hoffman was looking for land for his crew to mine. He ended up striking a deal with small cap gold company Klondike Gold (KG:TSXV) and CEO, Peter Tallman. The deal involved 2,000 hectares of placer claims including "McKinnon Creek" which were  leased to Todd Hoffman/Jerusalem Mining LLC from Klondike Gold for a 20% production royalty.
The second to last episode ("Hundreds of Ounces") airs tonight at 9/6pm EST/PST in Canada. Peter Tallman, President and CEO of Klondike Gold will have a brief clip on the show discussing how mining has been going so far this season with Todd Hoffman. A 30 second video promo clip of the "Hundreds of Ounces" episode is posted on the Gold Rush Facebook page and can be found here.
The Season 5 finale episode "Millions in Gold"  will be shown this week in the United States on Friday March 6th and in Canada on Tuesday March 10th at 9/6pm EST/PST.  The finale reveals the Hoffman season total ounces of gold production and the 20% royalty amount paid to Klondike Gold and hints at things to come in Season 6.
Peter Tallman, President and CEO of Klondike Gold states "I encourage Klondike Gold shareholders to watch these Gold Rush episodes. The Hoffman lease on McKinnon Creek is important for the significant revenue the Hoffman's produce for the Company and also for the enormous exposure to a global audience interested in gold provided by Discovery Channel. Klondike Gold may be unique amongst junior gold explorers for having such positive relationships underpinning the efforts of the Company."
To learn more about the McKinnon Creek claim on the Klondike website go here.
If you are interested in any news regarding Klondike join the email list here.
Enjoy the show and as always do your own due diligence!
Related: Meet the new CEO of Klondike Gold Corp. So far, he's doing all the right things.
This article contains "forward-looking information" and "forward-looking statements" within the meaning of applicable securities laws. This information and statements address future activities, events, plans, developments and projections. All statements, other than statements of historical fact, constitute forward-looking statements or forward looking information. Such forward-looking information and statements are frequently identified by words such as "may," "will," "should," "anticipate," "plan," "expect," "believe," "estimate," "intend" and similar terminology, and reflect assumptions, estimates, opinions and analysis made by management of Klondike in light of its experience, current conditions, expectations of future developments and other factors which it believes to be reasonable and relevant. Forward-looking information and statements involve known and unknown risks and uncertainties that may cause Klondike's actual results, performance and achievements to differ materially from those expressed or implied by the forward-looking information and statements and accordingly, undue reliance should not be placed thereon. Risks and uncertainties that may cause actual results to vary include but are not limited to the availability of financing; fluctuations in commodity prices; changes to and compliance with applicable laws and regulations, including environmental laws and obtaining requisite permits; political, economic and other risks; as well as other risks and uncertainties which are more fully described in our annual and quarterly Management's Discussion and Analysis and in other filings made by us with Canadian securities regulatory authorities and available at www.sedar.com. Klondike disclaims any obligation to update or revise any forward-looking information or statements except as may be required.