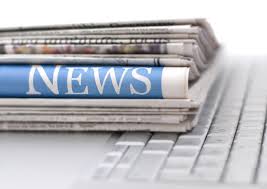 Several interesting mining news releases today. Here are a couple of the ones that caught my eye and some of my own comments.
B2Gold (BTO:TSX) – B2Gold has achieved commercial production ahead of schedule at its newest mine Otjikoto in Nambia. The mine is expected to between 140,000-150,000 ounces at an all in sustaining cash cost of ~$700 per ounce. Production in 2016 will ramp up to 200,000 ounces per year. Otjikoto is the fourth producing mine in the BTO portfolio and is expected to be the lowest cash cost producer. All in cost cost company wide for 201 5 is estimated at $950-$1025 per ounce. The construction team is already back at work commencing road and site preparation work at the Fekola project in Mali. A feasibility study is underway on the Fekola project with results expected in June. Once Fekola (estimated 2018) is in production B2Gold will be producing 900,000 ounces per year up from 540,000 this year. The team at B2Gold has a fantastic track record of building mines on schedule and on budget. This has led to BTO being one of the fastest growing gold companies in the market over the past couple years.
Read: B2Gold Corp. Announces Commercial Gold Production Ahead of Schedule at Otjikoto Gold Mine, Namibia
Related: AME BC Roundup 2015 begins with wisdom from B2Gold CEO Clive Johnston
Columbus Gold Corporation – (CGT:TSX) – Infill drill results continue to be strong at the Montagne d'Or gold deposit, Paul Isnard project, in French Guiana. Highlights included 34.2m of 2.16 g/t gold in hole MO-14-230. This hole was important because it was on the western extremity of the deposit and indicates gold grade is improving to the west. Fourteen drill holes of the 25,560m phase 2 drill program have yet to be released and are expected soon. Last June a 43-101 inferred resource showed 4.31 million ounces of gold at 1 g/t. The deposit has room to grow as mineralized zones are still open along strike and at depth. Upcoming catalysts include a new mineral resource update (Q1) to upgrade resources to the indicated category and a Preliminary Economic Assessment (Q2). JV partner Nord Gold is currently earning in to 50.01% of the project be spending $30 million and completing a bankable feasibility study by March 2017.
Read: Columbus Gold Drills 34.2 Meters of 2.16 g/t Gold at Western Extremity of Montagne d'Or Gold Deposit, Paul Isnard Project, French Guiana
Novo Resources – (NVO:CDNX) – Novo has released more assay results from the shall oxide Beatons Creek project in Western Australia. The holes continue to intersect gold mineralization at shallow depths in reefs that are potentially amenable to a small open-cast operation.
"We are very pleased to see high grades and longer gold-bearing intervals in some of our new drill holes," commented Dr. Quinton Hennigh, president and chief executive officer of Novo Resources. "Once again, our drill results support the case for a significant shallow, oxide resource at Beatons Creek. Given confidence by our results to date, Novo is now making plans to test mine reefs in multiple locations. This work will not only be used to demonstrate reef continuity and grade, it will provide the first indication of anticipated mining costs for this project. Test mining will be undertaken in the second quarter of this year."
Unfortunately Novo did not hit on the deep drill hole announced a fews week ago that the market was eagerly anticipating. The hole did help management better understand the Nullagin subbasin. Investors should be reminded the odds of hitting on hole like this are very low and Novo has numerous targets remaining on the property.The stock has sold off considerably down 67 cents since the news on February 26th.  The business plan at Novo hasn't changed with a goal of getting into small scale production to provide cash flow for future exploration. This could be an attractive entry point for anyone interested in the Novo story.
Read: Novo announces New Shallow Drill Results Including 1 m of 40.07 g/t 
Related: Novo pivots towards near-term production with results of moon-shot drill hole imminent
Discuss at CEO Live
This is not investment advice. All facts are to be verified by the reader. Always do your own due diligence before making any investment.