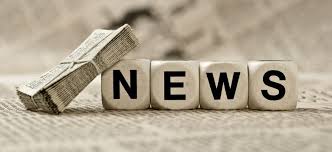 Here are my favourite news releases this morning and my comments.
Kirkland Lake Gold – (KGI:TSX) – Financial results are out for the third quarter of 2015 (Kirkland uses a different year end then most companies). The results are for the 3 month period ending January 2015. An excellent quarter for Kirkland earning a net profit of $4.2 million. The turnaround appears to be well under way and the story reminds me of Lake Shoe Gold. Kirkland is helped by having an extremely high grade mine that averaged 15.1 grams per tonne gold in the quarter while most mines worldwide are between 1-2 grams per tonne.  The financial position sits at $76.8 million in cash as of February 18th and KGI has been generating free cash flow for 3 consecutive quarters in a row. I talked to the company at PDAC and management is continuing to look at ways to lower costs and optimize the mine. Everything appears to be headed in the right direction as guidance and free cash flow generation targets were both raised this morning  by the company.
Read: Kirkland Lake Gold Reports Fiscal 2015 Third Quarter Results With YTD Free Cash Flow Generation of $22 Million
Anglo Pacific – (APY:TSX) – Anglo Pacific is a small royalty company that appears to be flying under the radar of many investors. The stock is very thinly traded in Canada but does have a London listing as well. News out this morning that a purchase of a private party's royalty interest on the Narrabi coal project has been completed.  In exchange for the royalty of 1% of gross revenue Anglo paid $60 million in cash and $5 million worth of shares. This will be the 7th producing asset in the diversified APY portfolio which covers investments in coal,gold,iron ore,uranium, and vanadium. Not many small royalty player are left on the market after Callinan and Gold Royalties Corp were purchased in the last couple months. Names of small royalty players that come to mind beside Anglo Pacific are Abitibi Royalties, Eurasian Minerals, and Morien Resources.
Read: Completion of Narrabri Royalty Acquisition
Africa Oil – (AOI:TSX) – Africa Oil provided the market with an operational update this morning.  Work is continuing in the South Lokichar basin in blocks 10BB and 13T and a field development plan is expected to be submitted to the government of Kenya before the end of 2015. Drill results from wells Amosing-1 and Amosing-2A were released and both showed excellent initial results. Amosing-1 flowed at a maximum of 5600 bopd from 5 zones while Amosing-2A flowing at a maximum of 6000 bopd from 4 zones. Longer term flow and water injection tests will be completed in March. A new well Amosing-4 has been spudded and is a 1 km step out to southeast of Amosing-1 to test the southern extent of the field. Results from Amosing-04 are expected in April.  After completion of Amosing-04 the drill will move to the Ngamia field. The East Weatherford drill is currently the Ekales-2 appraisal well with results expected at the end of March.  Also results from the The Engomo-1 exploration well in block 10BA were released and unfortunately this was a dry hole.
Africa Oil is partnered 50/50 with operator Tullows on in Kenya blocks 10BA, 1BB and 13T.
Keith Hill, Africa Oil president and chief executive officer, commented: "We are very encouraged by the continued strong results from the exploration and appraisal program in the South Lokichar basin, which are both growing the resource base and reducing uncertainty. The strong initial Amosing EWT results continue to reinforce that we have a world-class oil basin on our hands. The partnership is focused on being in a position to submit an FDP to the government of Kenya at the end of 2015 and I expect to see momentum build on the regional export pipeline in the coming months. I am confident that as our reservoir and resource assumptions are confirmed we will be in a strong position to attract industry deals to provide longer-term financing of this world-class development project."
Lots of drilling happening at Africa Oil which will provide many potential catalysts for shareholders to watch over the next couple months. A conference call will be held with management at 11 am EST/ 8 am PST by calling 1-800-355-4959.
Read:  Africa Oil Operations Update and Conference Call
Discuss in CEO.ca live chat
This is not investment advice. All facts are to be checked and verified by reader. As always please do your own due diligence