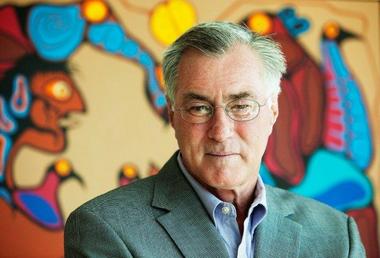 Three years into a bear market in precious metals, are resource companies still reeling from low metals prices? Are they still hunkering down?
When the dust settles, who will be left standing?
You'll hear from some of the best participants from the resource sector this summer, at our special event.
Rick Rule, Chairman of Sprott U.S. Holdings Inc., will be hosting the entire show, which will take place in Vancouver, July 28-31, 2015 at the Fairmont Hotel Vancouver.
As an attendee, you'll be able to hear where some of the best people in the resource industry are seeing opportunity, and what they believe lies in store for precious metals and natural resource investors.
In Rick's view, you won't find the same depth of talent, expertise, and quality at any other resource-focused event for retail investors.
He has dubbed the cast of speakers the "Best of the Best," which includes:
Eric Sprott, Founder of Sprott Inc.
David Harquail, CEO of gold and silver royalty company Franco-Nevada Corp.
Robert Friedland, Founder of exploration company Ivanhoe Mines Ltd.
Paul Wright, CEO of gold miner Eldorado Gold
Randy Smallwood, CEO of streaming company Silver Wheaton
Doug Casey, best-selling author on resource investing
Porter Stansberry, Founder of Stansberry & Associates Investment Research
Along with these industry "stars," attendees will gain information about where Sprott is putting its money. There will be around 50 resource companies attending too – all represented in the Sprott group's own portfolios. These include Almaden Minerals, Altius Minerals, Reservoir Minerals, Pretium Resources, and many others.
As Rick likes to say, "We eat our own cooking."
The conference, called the Sprott-Stansberry Natural Resource Symposium, will deliver the "Best of the Best" from the resource industry over a four-day event.
Attendees will also hear from widely-followed investing analysts including Steve Sjuggerud, Matt Badiali, and Dan Ferris of Stansberry Research, Chris Mayer and Byron King of Agora Financial, Everbank's Frank Trotter, and Sean Broderick of the Oxford Club. We'll also feature Marin Katusa, Louis James, and Jeff Clark of Casey Research, and other well-followed market commentators including Keith Schaefer of the Oil and Gas Bulletin Board and resource investors John Kaiser, Brent Cook, and Adrian Day,
Tickets are available at $499 for a limited time. Click here to find out more about the Sprott-Stansberry Vancouver Natural Resource Symposium.
Sincerely,
Henry Bonner (hbonner@sprottglobal.com)
---
This information is for information purposes only and is not intended to be an offer or solicitation for the sale of any financial product or service or a recommendation or determination by Sprott Global Resource Investments Ltd. that any investment strategy is suitable for a specific investor. Investors should seek financial advice regarding the suitability of any investment strategy based on the objectives of the investor, financial situation, investment horizon, and their particular needs. This information is not intended to provide financial, tax, legal, accounting or other professional advice since such advice always requires consideration of individual circumstances. The products discussed herein are not insured by the FDIC or any other governmental agency, are subject to risks, including a possible loss of the principal amount invested.
Generally, natural resources investments are more volatile on a daily basis and have higher headline risk than other sectors as they tend to be more sensitive to economic data, political and regulatory events as well as underlying commodity prices. Natural resource investments are influenced by the price of underlying commodities like oil, gas, metals, coal, etc.; several of which trade on various exchanges and have price fluctuations based on short-term dynamics partly driven by demand/supply and nowadays also by investment flows. Natural resource investments tend to react more sensitively to global events and economic data than other sectors, whether it is a natural disaster like an earthquake, political upheaval in the Middle East or release of employment data in the U.S. Low priced securities can be very risky and may result in the loss of part or all of your investment. Because of significant volatility, large dealer spreads and very limited market liquidity, typically you will not be able to sell a low priced security immediately back to the dealer at the same price it sold the stock to you. In some cases, the stock may fall quickly in value. Investing in foreign markets may entail greater risks than those normally associated with domestic markets, such as political, currency, economic and market risks. You should carefully consider whether trading in low priced and international securities is suitable for you in light of your circumstances and financial resources. Past performance is no guarantee of future returns. Sprott Global, entities that it controls, family, friends, employees, associates, and others may hold positions in the securities it recommends to clients, and may sell the same at any time.