Via Energy and Gold.com:
GDX is up nearly 6% this week. Is this rally for real? From all indications the answer is a resounding YES! Here's why:
The chart pattern breakout from the multi-week ascending triangle is the real deal and targets a move to at least $22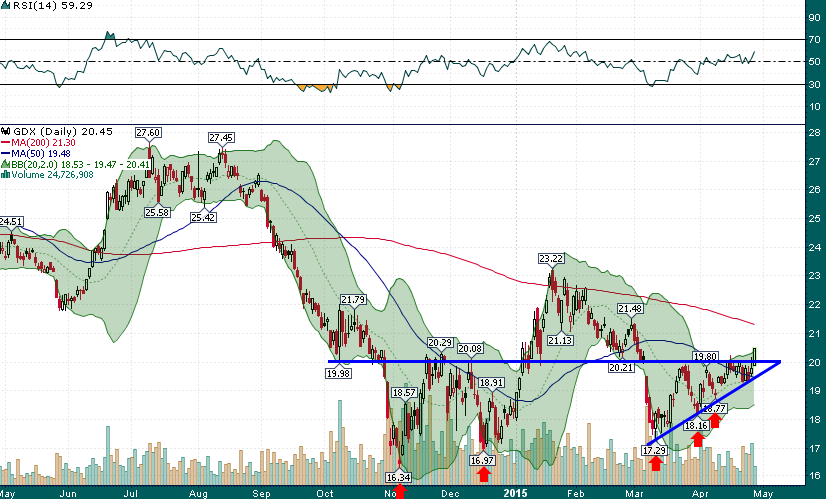 The bottoming process which began in November is now 6 months mature and the trend is clearly in transition from messy oscillation to nascent uptrend as indicated by the series of higher lows and shallower pullbacks
Steve Saville over at The Speculative Investor Blog compiled some data showing that gold has had a solid downward bias in the days leading up to Federal Reserve Open Market Committee announcements, especially recently…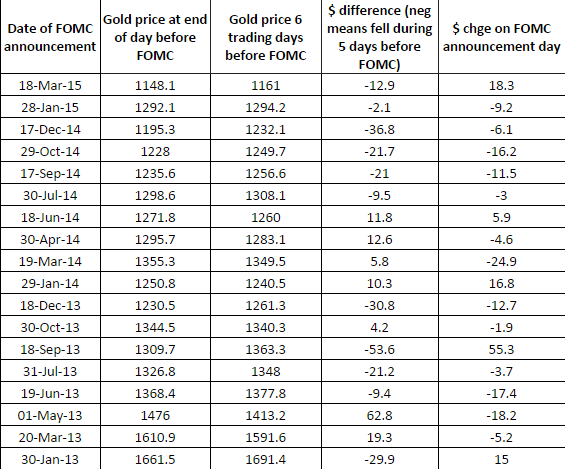 This data makes the upside reversal we have witnessed in gold this week all the more noteworthy given that there is an important FOMC announcement tomorrow – this week's rally, if it continues, could be a sign of a major trend change in both gold and the gold miners.
As I pointed out a few weeks ago, GDX has churned a tremendous amount of volume and spent a great deal of time at the $20 support/resistance level. It is becoming increasingly likely that the next directional move away from the $20 level will be a large and lasting one.
Tomorrow is shaping up to be a very intriguing trading session for markets. You can be sure that Energy & Gold will keep you updated and chat.ceo.ca is an excellent tool to keep abreast of real time market developments and trading opportunities. Sign up for chat.ceo.ca today and simply request to be added to our 'Trading Room' which is currently in early development stages.