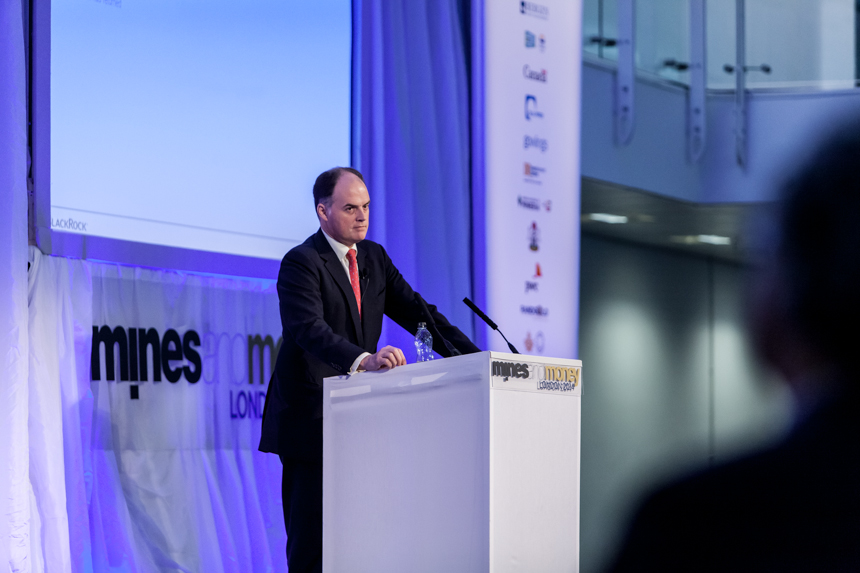 Dear CEO.CA readers,
The programme for Europe's largest mining investment forum has just been launched and you can view it online here: http://bit.ly/1OdfDfm
Inside we reveal the resource investment titans, revered industry veterans and innovative mining entrepreneurs set to feature at Mines and Money London this Nov 30 to Dec 3.
You'll also gain a glimpse of the 150 mining companies who will showcase their projects to UK and European institutional investors in our exhibition marketplace.
View the programme here: http://bit.ly/1OdfDfm
CONFIRMED KEYNOTES INCLUDE:
· Pierre Lassonde, Franco Nevada
· Evy Hambro, BlackRock
· Mark Bristow, Randgold Resources
· Ian Hannam, Hannam & Partners
· Marin Katusa, Katusa Research
· Rick Rule, Sprott Resource Investments
· George Cheveley, Investec Asset Management
· Frank Holmes, US Global Investors
100 more speakers and their discussion topics revealed here: http://bit.ly/1OdfDfm
The presentations and discussion at this year's forum will tackle the toughest challenges and most pertinent questions that the industry faces today and will arm you with new ideas and opportunities to help you meet your business goals.
EARLY BIRD DEAL
For those of you eager to secure the best delegate pass packages, register online before this Friday July 17 to save £500 off your pass - please quote ML975MIP: http://bit.ly/1FmqQTX
I hope to see you November 30 - December 3 in London for what will be a very exciting event year for Mines and Money London.
Best,
Andrew Thake
Global Head of Content & Production
Mines and Money
Join our LinkedIn Group: http://linkd.in/1GQrqeI
Follow us on Twitter: https://twitter.com/MinesAndMoney
See also: Mines and Money 2014 Recap