Via Energy and Gold.com:
The best trade setups occur when many different factors align simultaneously. Case in point the IBB (Biotech iShares) chart today: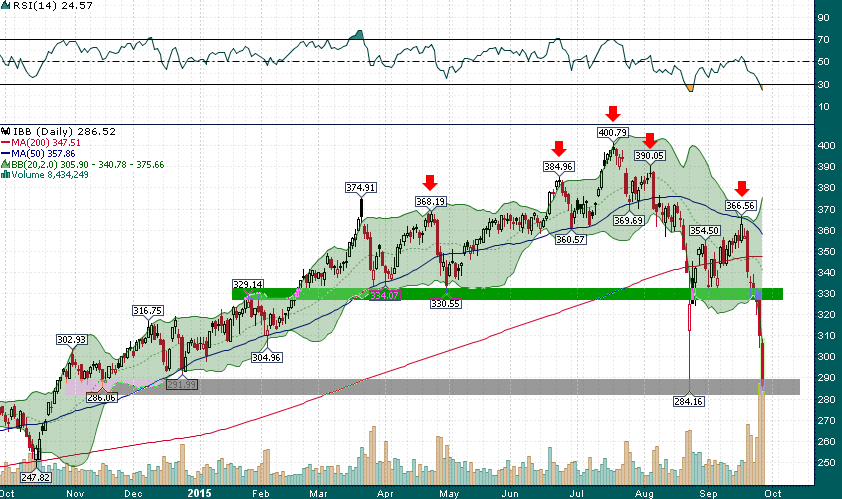 Here are the factors which lined up simultaneously today:
'Oversold' (RSI-14 below 30)
Down 7 consecutive days
Below lower 3-standard deviation Bollinger Band
On track for more than 4x average daily trading volume (indicative of capitulation selling)
Achieved measured move target from head & shoulders top pattern ($290)
Testing previous support zone ($285-$290)
We took a long in IBB at $285.86 using a $278.79 stop-loss. The trade entry was shared in real time in the CEO Chat Trading Room where we will continue to update readers as the trade evolves. The time frame here is 1-3 days. This is not a long term investment. Come join the conversation at CHAT.CEO.CA!!
The time frame on this trade is 1-3 days. This is not a long term investment. 
UPDATE (9/29/2015 10:20am): We exited this trade about 30 minutes after the market open this morning for a 3.83% profit.