Via Energy and Gold.com:
This is a fascinating chart showing a large spike in short interest in S&P 500 stocks during the last couple of months: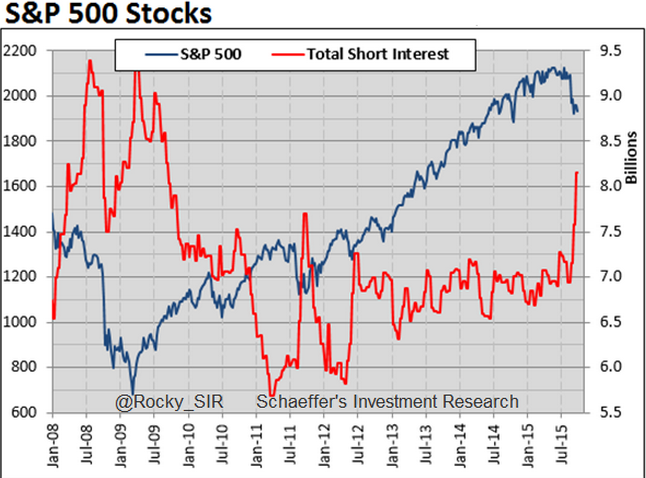 Short interest (number of total shares sold short) had been in a relatively tight range for the last few years. Last month's surge has brought short interest back to levels not seen since Summer 2009.
Part of this can be explained by a spike in short interest in the SPY exchange-traded fund which causes market makers to sell short the underlying basket of stocks. However, we are also seeing retail investors and professional portfolio managers alike ratchet up hedges and take outright net short biases. Given that stocks have often made a major seasonal low in mid-October we could be in for one heck of a short squeeze at some point over the coming weeks.