Via Energy and Gold.com:
The gold miners (GDX) have rallied ~15% in the last three trading sessions and as measured by % above its upper Bollinger Band GDX is just about as short-term overbought as it has ever been:
GDX (Daily)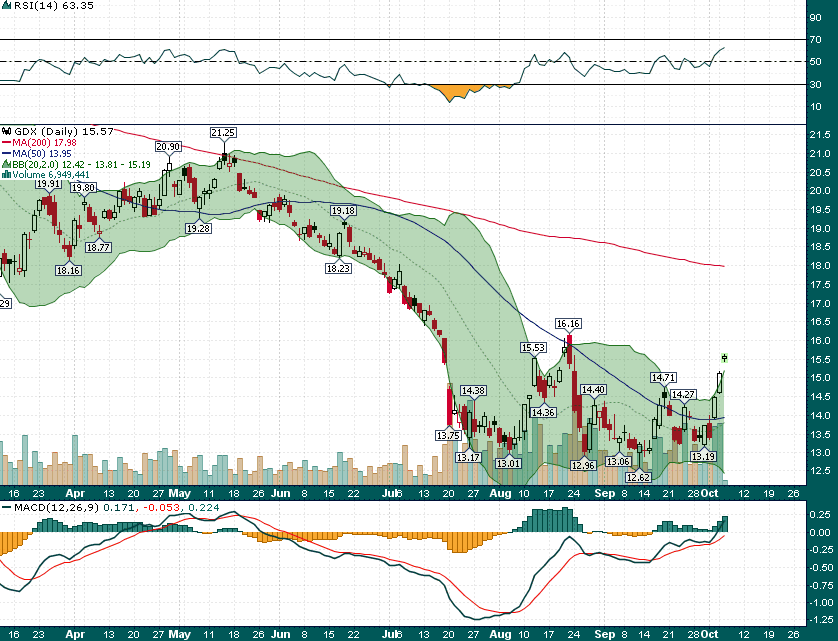 What does this mean? Well, judging from recent history it means that GDX is within 1-2 days of a sharp downturn, similar to the last couple of times that GDX dared to rally above its upper Bollinger Band (late-August and May).
However, perhaps this time is different and the goldies have finally bottomed after a brutal 4+ year bear market which has seen the sector lose more than 80% of its value. While we can't know the future there are more signs than usual that this time might really be different:
A pronounced momentum & volume divergence at the September low (the low was made on light volume and did not indicate much conviction from sellers)
Strong signs of accumulation in recent weeks (higher volume up days, low volume down days)
Bullish engulfing candlesticks printed 2 of the last 3 weeks
Bullish MACD crossovers on the weekly time frame (very similar to what we saw at the end of last year which led to a strong multi-week rally to start 2015)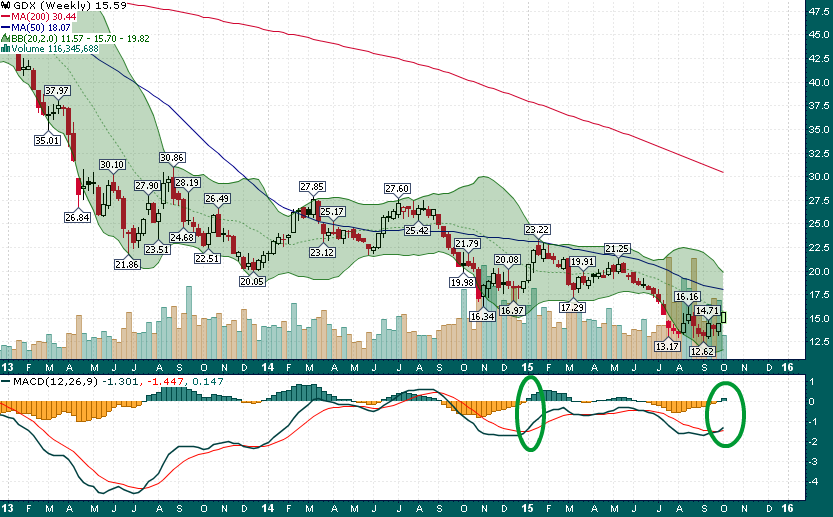 The vast majority of portfolio managers and funds are underweight commodities and precious metals. The August plunge and China fears only served to reinforce this portfolio underweighting. This means that there is plenty of room for funds to flow into the sector once it becomes clearer that a bottom has been put in place.