Via Energy and Gold.com:
This morning's stronger than expected monthly payrolls report has sent the US dollar index soaring and gold tumbling:
US Dollar Index (December futures)
Gold (December futures)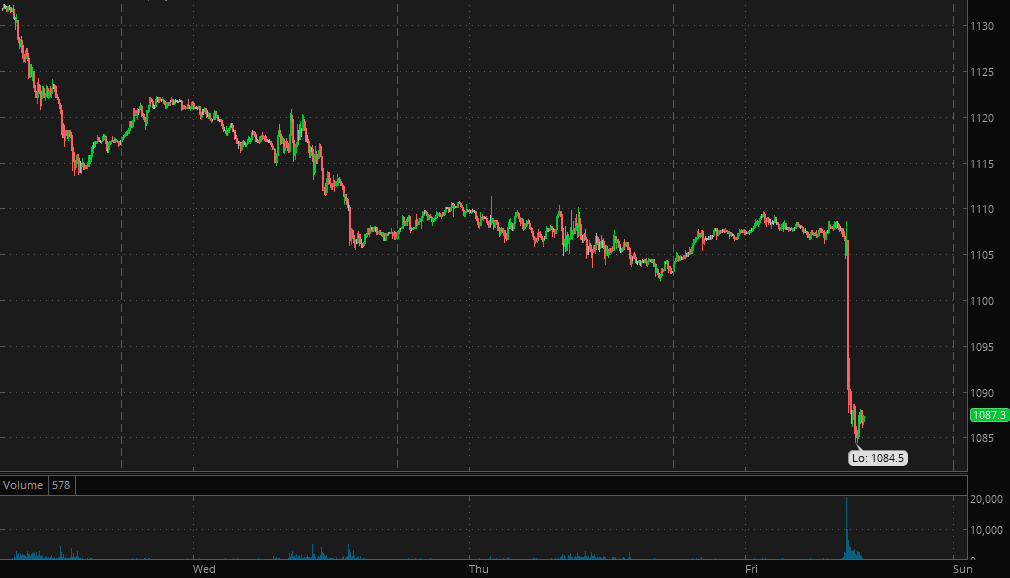 Gold smashed through minor support around US$1100 and now finds itself perilously close to making fresh 5+ year lows. The summer low at $1072.30 isn't of much significance aside from being the level at which the selling stopped after a $200+ decline during the first half of the year.
Looking at the monthly chart, there is a significant layer of previous resistance dating back to 2008/2009 around the $980-$1000 area: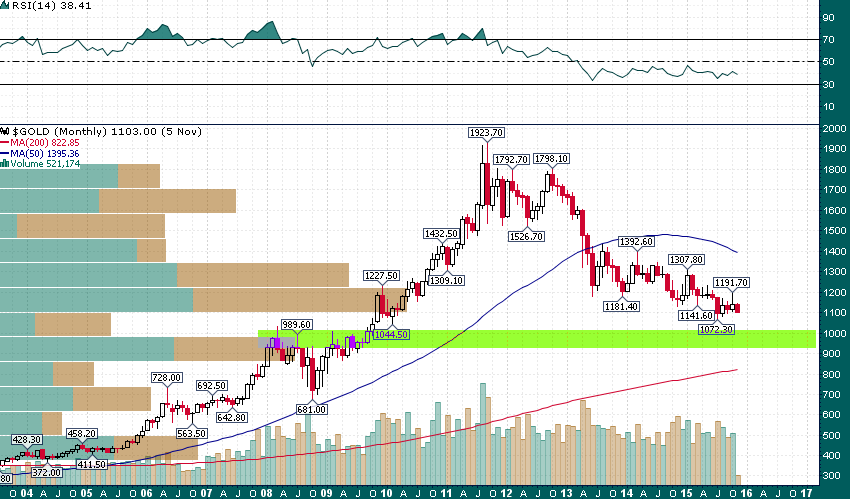 Somehow it seems logical that gold should have to fall back into the triple digits in order to shake out the last holdouts. This morning's decline once again puts such a scenario very much in play. A 50% drop from the all-time high of $1923.70/oz would mean that price would need to reach $962.
While the technical damage incurred this week has been nothing short of catastrophic, gold is extremely oversold in the short term (down more than $100 in the last 8 trading sessions, down 8 straight and 15 of the last 17 days):
A couple of days consolidating in the $1080-$1100 area would work off some of the oversold condition and set up the next leg lower.
Join the conversation on macro, microcaps and much in between at CEO Chat, the investment conference in your pocket.