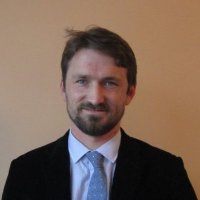 Today I join the CEO.ca team.
On the one hand it's a seamless shift for me. As at Mineweb and the Northern Miner, my previous homes as a writer and editor, I'll be helping the CEO.ca team produce crack stories about exploration and entrepreneurs.
On the other hand it's a new adventure. Tommy and his team are tackling innovative chat technology and viewing business news with fresh eyes.
They ask: How to deliver it? How to serve readers and users best? What's missing in the media landscape? How to disrupt it?
In this endeavour I'm fortunate as the newest member. Tommy has already assembled a strong team in the push to build a unique and indispensable tool and platform at CEO.ca.
I look forward to adding my voice as he and the team decide where next to go, what next to do.
I'm excited.
Need to find me? Chat.ceo.ca & Twitter: @jrmining. Email: kipkeen@gmail.com.