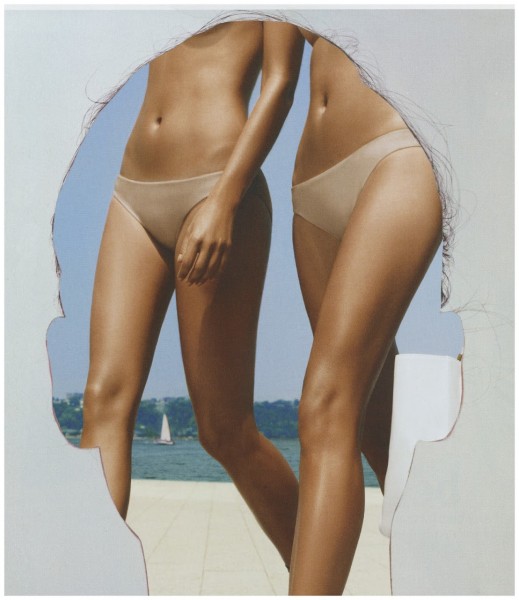 Hairy Legs, Elizabeth Znovar, 2012
Macaulay & Co. has been taking shape over the last 7 years into an important view of Vancouver's contemporary art scene outside of the usual suspects. The focus ranges between both newly established conceptualists from the grad classes of the early 2000's (Mark Soo, Jeremy Shaw, and Elizabeth Znovar) and contemporary natives traditions (Lawrence Paul Yuxweluptin, and Beau Dick) is a rare diversification for the city. And it's working.
Sarah Macaulay spoke with us about the balance of trust in her artists, risk and relocation.
Joseph Staples: I understand that the original business you started with your former partner was more of a passion project than an entrepreneurial venture. How did the gallery turn from a passion project into one of the leading commercial galleries in Vancouver?
Sarah Macaulay: I would say that it was really that we were filling a 'gap' in the market without really knowing it. While I was aware that many of my artist friends had no place to show and sell their work, it was not intended to be more than a great experience for all of us. We were immediately supported by a group of what became loyal clients, people that continue to collect artwork from me to this day. That was very fortunate. What is crucial in my business is to establish a sense of integrity. We were able to do this because for the first few years at least we had no motivations to make money, but rather to have a good program of artists. This was followed by a period of struggle later on, as the gallery consumed more and more time and we began to see its potential. With no business plan, and no line of credit, it was pretty difficult to make that jump from being a project to being a functioning business.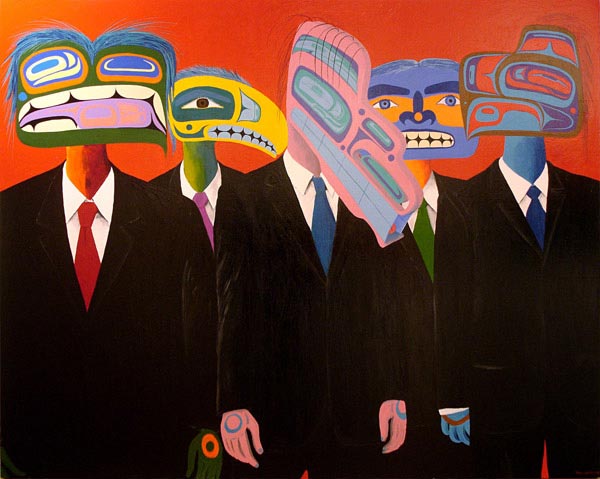 New Chiefs on The Land, Lawrence Paul Yuxweluptun, 2012

JS: I was thinking about that gap in the market. It seems obvious in retrospect that many of the artist you work with could flourish under the right umbrella. Do you find there is a conservative attitude towards new talent in Vancouver? That the city often won't celebrate their own until the artist has gone out and proven them self abroad?
SM: I don't think there is a particularly conservative attitude about new talent in Vancouver. However, once you get to a certain point with a gallery, the ability to take that risk on a new artist diminishes. When you work with someone with little or no collector base, whether they are young are old, the gallery is taking on a financial liability that can remain that way for sometimes years. So I would say that a start-up gallery generally takes these risks because there is little or no overhead ( we didn't pay ourselves for 2 years), and then as the gallery matures, your choices are informed by more factors. Its not so much about celebrating an artist, its trying to keep the gallery open. If you look at the programs of the galleries in Vancouver, I would say that its mostly Vancouver based artists being shown. Generally there is a mixture of artists with more of a track record, and then some newer artists.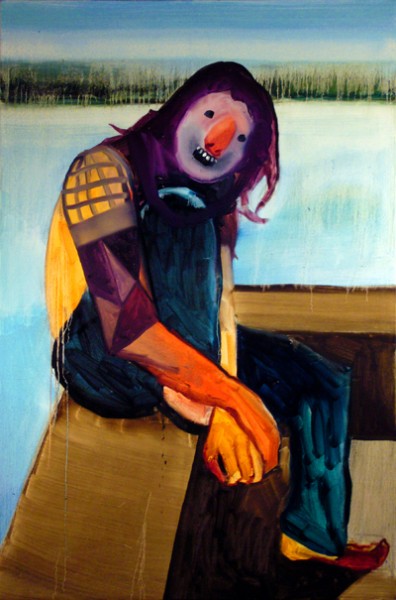 Boardwalk Breeze, Brian Kokoska, 2011
JS: The partnership between a gallery and an artist is very different than most industries our readers may be coming from. Can you talk about how that artist/gallery relationship works in comparison to employee/employer?
SM: To begin with, it's a business that is conducted almost entirely on good faith. The relationship with the artist is the core relationship of the gallery. No artists, no gallery. It's a very complex, personal relationship that I would best describe as symbiotic. It's really a case where we are in business together, rather than a hierarchy.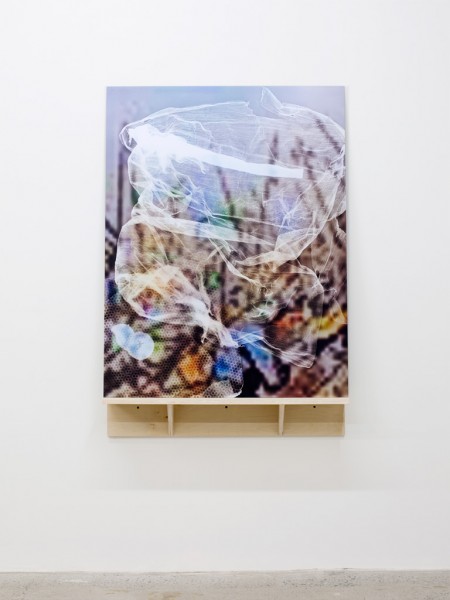 Women's March/Oranges, Mark Soo, 2012
JS: The relationship with the Satellite Gallery is unique. You are essentially partnered with 3 other museums (Morris and Helen Belkin Art Gallery, the Museum of Anthropology, and Presentation House Gallery) in the shared, neighboring space. I wanted to hear more about how this came about and what you feel the benefits and challenges are.
SM: It was an unusual move to share a space with public institutions, and I think in the end it was confusing for most people who are not intimately familiar with all the players involved. So, I have decided to move to the new gallery area near Main and 2nd Avenue. This will be a great new area for Vancouver, with all the commercial galleries within walking distance of one another.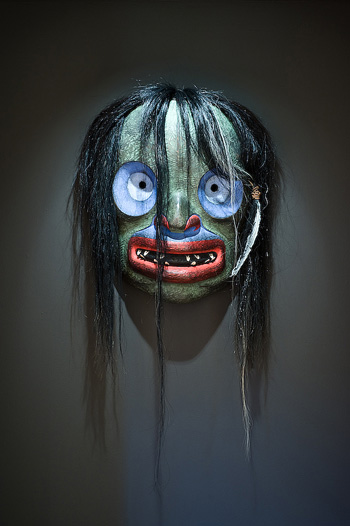 Pugwis, Beau Dick, 2009
Macaulay & Co. Fine Arts will be debuting their new location at 293 East 2nd Avenue in Vancouver and recent artist to the gallery Jeremy Shaw's first solo show with M&C on January 13. Visit their website for updates and details on the gallery.