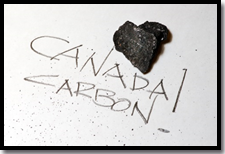 Canada Carbon (TSX-V: CCB), Bruce Duncan's junior mining company focused on the Miller graphite project in Quebec, announced today that the firm had secured 100% interest from Caribou King Resources for an eight claim parcel contiguous to the company's past producing Miller graphite mine.
The acquisition, which would increase the Miller Graphite property to 94.2 square kilometres, will require Canada Carbon to issue Caribou King 200,000 common shares and $15,000 cash.
There is a 2% royalty on the Calumet claims that can be reduced to 1% if the holder is paid $1.0 million.
According to the news release, the transaction is still subject to regulatory approval.
News Release: Canada Carbon Acquires Calumet Claims from Caribou King