We have selected 3 large cap Canadian stocks as our favorite picks for 2014. While the three had very dissimilar performances in 2013 (CSIQ +800%, CCJ +7%, ABX -49%), We believe all three are poised to post 50%+ gains in 2014:
Click to enlarge
Barrick Gold (ABX) – Weekly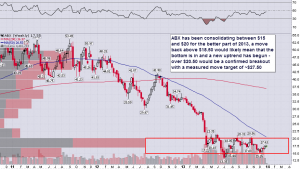 Cameco Corp. (CCJ) – Daily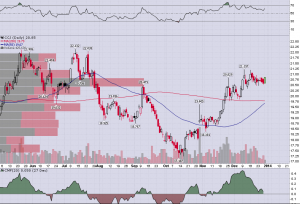 CCJ – Weekly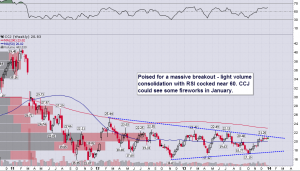 Canadian Solar (CSIQ) – Daily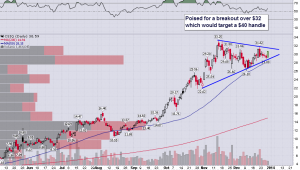 While we remain very cautious on the overall equity market, the stocks we have chosen are in sectors of the market which have a relatively low (or even zero) correlation to the S&P 500. Moreover, each chart holds unique attributes which offer substantial promise for the year ahead.