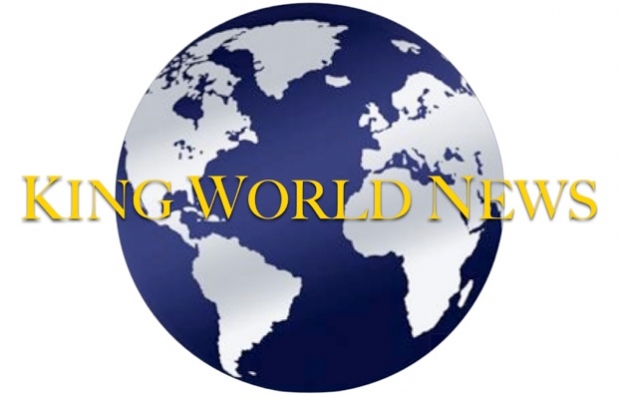 Mario Stifano, CEO of Cordoba Minerals, was interviewed by Eric King of the popular King World News radio program last week, where he provided a bit of the background on the company as well as the aspirational story.
Click here for the 7 minute King World News interview MP3.
Below is a transcript of Mr. King and Mr. Stifano's conversation:
ERIC KING
Joining us today is Mario Stifano, who is the CEO of Cordoba Minerals. Mario, right way I wanted to ask you out of the gate here, because its such a great story you have at Cordoba Minerals, but why Cordoba Minerals? Why should people invest in this company?
MARIO STIFANO
Well, Eric, Cordoba Minerals is a brand new high-grade copper-gold porphry district in Columbia. This is a brand new discovery; this area has never really been explored in the past. We drilled the first four holes in this district and we hit one hole 100 metres at 1% copper and .65 gold, but what makes this district so exciting and so interesting, is that we are right in the middle of infrastructure.
Cerro Matoso, which is a nickel mine operated by BHP, it's open pit, they're about 20 kilometres away from our discovery and Argos, through their subsidiary, Stator, operates two open pit coal mines and they're about ten kilometres away from us. So we have roads, we are ten kilometres away from the national grid for power. So we have all the infrastructure every mining company looks for right in our backyard.
And on top of that, what is quite different in our discovery from the rest of Colombia, is that our discovery is in rolling hills, so basically our topography is about 150 metes of height compared to a lot of the other discoveries that could be 1500 to 3000 metres in the mountains. We are literally in rolling hills, so we have ideal topography, which is great for open pit mines, which we think our discoveries will be and we're right in the heart of infrastructure.
ERIC KING
What kind of a powerhouse will this company represent going forward? You have completed this merger and you have such a large land package.
MARIO STIFANO
Well that's exactly it. When you look at a lot of mining exploration companies, especially the smaller ones, they have limited land packages and they're competing against two, three, five, ten other companies in a district. This company has been three years in the making and what we've focused on was consolidating this land package.
When we realized through our founders that we had a district, we wanted to lock up that district before everybody else got into the area. So Simon Ridgway, when he went and visited the area realized, and he is one of the founders, realized we were in a copper-gold porphry district. When he was flying over, he saw a lot of alluvial miners, hard rock miners and figured out who the landowners were and locked up the ground.
And Continental Gold, which is one of our big backers, had the right of first refusal on Grupo de Bullet assets and they went through two million hectares of ground in Columbia and from that package they selected 3000 hectares. And that's where we drilled our first four holes and as I mentioned, all four holes had great width and great grades. With a highlight hole of 100 metres of 1% copper and .56 gold
ERIC KING
Talk about the blue sky here for investors, Mario.
MARIO STIFANO
Well, I mean, this story here is all about, you know, what we have discovered so far but the bigger story here is about what we will discover tomorrow, over the next six months, over the next six years. We think we got a whole district that's a 13 kilometre porphry district and we just started scratching the surface on this. And because we consolidated a whole district under our name, this makes it a very exciting story of what we're going to continue drilling in the coming months and what we're going to see in the coming years.-
You know, over and above what we have currently locked up, when we realized that nobody out there realized that this was a copper-gold porphry district, we went and picked up, in addition to the 27,000 hectares we currently have, another 200,000 hectares. We met with BHP and they confirmed to us, that because it was a nickel mine and they had thirty, forty years of reserves throughout their whole history and today they still have, you know, over thirty years of reserves. They didn't do any exploration in this region and on their ground, we believe there's copper on their ground. They just never touched it, never explored it.
So we locked up, more or less, this whole district right under the noses of a company like BHP.
ERIC KING
Mario, the infrastructure is already in place, which is fantastic as far as transitioning to production, you mentioned that earlier, but this project also extends to depth, which is key in terms of building a large resource, can you talk about that?
MARIO STIFANO
Yeah, without a doubt. When we were looking at the project we did a magnetic survey over the whole ground and from that we quickly realized that is very, very prospective ground, because we could see from the magnetics where all the various targets were and where we had our discoveries whether it was from drilling or geophysics or surface exploration. We can see the tie-in, but we also did depth slices to our magnetics and basically what we were able to see through the magnetics, is the potential mineralization going down to a depth of 1500 metres.
So there is real potential here where we drilled what we call our Montiel project and there's two outcrops on the east and the west that the intrusion came from depth and displayed on surface, but as you get a little bit deeper there's potential for these two outcroppings to connect. And if that happens then you got a one kilometre by 800 metre prospect that you're going to build a lot tons, a lot of gold, a lot of copper very, very quickly.
At the management level, I've been the CFO of a mining company that went from exploration to commercial production in Australia, I did it twice, and I've raised in my career $650 million dollars. Then on the exploration side, it's led by Chris Grainger, who is a fantastic, one of the brightest geologists out there.
ERIC KING
So you will be extraordinarily well positioned in one of the most geographically desirable and mining friendly countries in the world and the company is expected to be fully funded to continue with drilling exploration because you have some powerful financial backers such as Continental Gold, Dundee, Simon Ridgway you mentioned. How do I benefit by investing in Cordoba Minerals?
MARIO STIFANO
In terms of our financial backers and our financial capabilities, we were one of the first juniors out of the gate in January and we raised $15 million dollars. When you look at the market at the time, our story was so well-received in the marketplace that we got significant new shareholders. So Geologics came in, Gold 2000, BlackRock, who very rarely invests in exploration plays, put a significant investment in our company. So we were very successful in raising $15 million dollars, in addition to those new investors, we had some of our initial founders, which is Grupo de Bullet, Simon Ridgeway is a big investor, Continental Gold is a big investor, so we have a strong, strong financial capability.
And when you look at our property as a whole, because we have the capabilities to explore this district over the coming years and we own 100% of this district, we really have the ability here to turn this company into a major. Very few juniors are able to have an exciting land package like we do that could really, really transform a company, not from just a junior entity into a major, but if this thing comes together like we think it will, our company will be one of the most desirable companies that large companies will look towards.
ERIC KING
Cordoba Minerals website cordobamineralscorp.com symbol CBD in Canada and CBDMF in the US. Thank you for joining us, Mario.
MARIO STIFANO
Thank you, Eric.
Forward-Looking Statements: This article includes certain "forward-looking information" within the meaning of Canadian securities legislation. Forward-looking statements include predictions, projections and forecasts and are often, but not always, identified by the use of words such as "seek", "anticipate", "believe", "plan", "estimate", "forecast", "expect", "potential", "project", "target", "schedule", budget" and "intend" and statements that an event or result "may", "will", "should", "could" or "might" occur or be achieved and other similar expressions and includes the negatives thereof. All statements other than statements of historical fact included in this release, including, without limitation, statements regarding the potential of the Company's properties are forward-looking statements that involve various risks and uncertainties. There can be no assurance that such statements will prove to be accurate and actual results and future events could differ materially from those anticipated in such statements. Forward-looking statements are based on a number of material factors and assumptions. Important factors that could cause actual results to differ materially from Company's expectations include actual exploration results, changes in project parameters as plans continue to be refined, future metal prices, availability of capital and financing on acceptable terms, general economic, market or business conditions, uninsured risks, regulatory changes, delays or inability to receive required approvals, and other exploration or other risks detailed herein and from time to time in the filings made by the Company with securities regulators. Although the Company has attempted to identify important factors that could cause actual actions, events or results to differ from those described in forward-looking statements, there may be other factors that cause such actions, events or results to differ materially from those anticipated. There can be no assurance that forward-looking statements will prove to be accurate and accordingly readers are cautioned not to place undue reliance on forward-looking statements which speak only as of the date of this article. The Company disclaims any intention or obligation, except to the extent required by law, to update or revise any forward-looking statements, whether as a result of new information, future events or otherwise.
Disclaimer: This article is not intended to meet your specific individual investment needs and it is not tailored to your personal financial situation. Nothing contained herein constitutes, is intended, or deemed to be — either implied or otherwise — investment advice. While the information herein is believed to be accurate and reliable it is not guaranteed or implied to be so. The information herein may not be complete or correct; it is provided in good faith but without any legal responsibility or obligation to provide future updates. Neither Tommy Humphreys, nor anyone else, accepts any responsibility, or assumes any liability, whatsoever, for any direct, indirect or consequential loss arising from the use of the information in this article.