We're all well aware of the bearish summer seasonality (June & July) for the precious metals sector. However, there are suddenly a few reasons to believe that this summer will break the mold of what investors have become accustomed to:
Click to enlarge
The sell-off came early this year with a 10%+ decline in GDX between May 5th and May 28th. Moreover, the bullish divergence between the gold price and the senior producers became quite pronounced in recent days: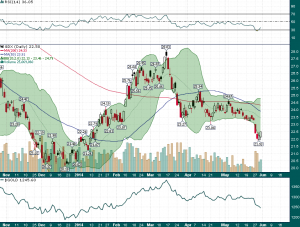 This week's gold futures Commitments of Traders report is easily the most bullish report of the past year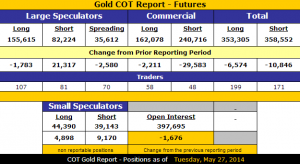 Tuesday's large decline appears to have been led by large specs (hedge funds) establishing short positions while small traders (trend followers) initiated new bearish bets as the gold price broke support near $1275.
With so much fast money betting on further declines in the gold price, it is much more likely that we will witness a short squeeze back to $1300 before we see a decline below the double-bottom near $1180.
The following two slides from a recent Agnico Eagle investor presentation help to illustrate the increasing operating leverage that the major gold producers are creating: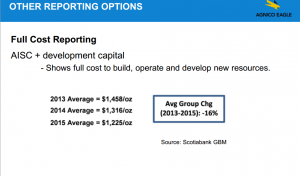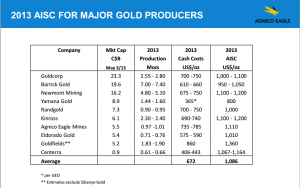 The herd will call you crazy, but it might be time to get ready for a summer rally in the major gold producers. Stay tuned……