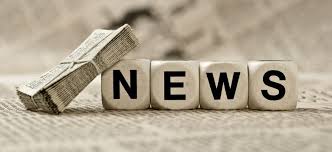 A few of my favourite news releases out this morning and what I think about them. All commodities are in the red in early trading except for natural gas.
Red Eagle Mining – (RD:TSXV) – After the big news of announcing the receipt of the environmental permit last week Red Eagle has more news out regarding moving the San Ramon project in Colombia forward. Red Eagle has awarded the engineering, procurement and construction management contract (EPCM) for the project to Lycopodium Minerals Canada Ltd.
"We are very pleased to have engaged Lycopodium as EPCM contractor for the San Ramon mine," comments Bob Bell, chief operating officer. "Lycopodium is very familiar with San Ramon, having worked on the project from an early stage, including leading the feasibility study and engineering design work. We have been impressed with their innovative design concepts resulting in improved efficiencies and cost savings that have been reflected in the feasibility study and the ongoing detailed engineering."
Next up for Red Eagle will be to close a financing which will allow for construction to begin in mid 2015 with commercial production expected in 2016. Red Eagle is looking to raise between $80-$85 million to complete the initial CAPEX of $74.2 million and have some additional funds for drilling. A debt financing is in advanced negotiations for the majority of the amount and equity is expected to finance the rest.
I personally thought the share price would have more of a move once the final permit was issued. This was a major milestone for Red Eagle and the country of Colombia it just goes to show the weakness of the current junior mining market. Investors could be waiting till the financing closes or be waiting to get a piece of the equity offering they know is coming.
Read: Red Eagle Mining Engages Lycopodium as EPCM Contractor or Major milestone reach for Red Eagle Mining and Colombia's gold sector
NexGen Energy – (NXE:TSXV) –  NexGen one of the leading junior uranium exploration companies in the Athabasca basin Saskatchewan is out with the first set of winter drill assays. Four holes have been released from the Arrow Zone with highlights being drill hole AR-15-34.
AR-15-34b assays 70.0 metres at 2.2 per cent U3O8 (522.0 to 592.0 metres), including 11.0 metres at 8.95 per cent U3O8 (560.5 to 571.5 metres)
The Arrow Zone remains open for expansion in all directions and at depth.  Current dimensions are 515 metres by 215 metres with mineralization commencing at 100 metres all the way down to 820 metres.
Garrett Ainsworth, NexGen's Vice-President, Exploration and Development, commented "This first set of assays from the winter 2015 drill program at the Arrow zone have exceeded our expectations. The A2 mineralized shear continues to impress us with what is now our widest high grade interval returned to date from angled drill hole AR-15-34b. The high grade uranium core associated with the A2 structure within Arrow is centered on drill hole AR-14-30 (see October 6th, 2014 news release), and is developing at a staggering pace with this important 30 m step-out to the southwest."
Investors are stating to see the dimensions of the A2 shear zoen come together which has the potential to add pounds of uranium quickly. Rob Chang at Cantor calculates this hole (AR-15-34b) to equal 1.9 million pounds of U308 alone.
Winter drilling continues and investors can expect steady news flow as results come in.
Read: NexGen Reports First Assays From Winter Program: Drills Most Continuous High-Grade Uranium Intercept over 2% U308 in the A2 Shear at the Arrow Zone
Endeavour Silver – (EDR:TSX) –  Endeavour Silver has released plans for a major mine expansion at the El Cubo mine in Mexico which it turn has raised production guidance. The plan is to ramp up production from 1550 tonnes per day to 2200 tonnes per day in the next four months. Additional ore of ~650 tpd will come from the V-Asuncion mine area. Additional mining will also occur at the Santa Cecilia mine area and this will be processed at the Bolanitos plant which is 18 kilometres away.
The goal is to generate free cash flow at El Cubo. EDR acquired El Cubo in July of 2012 and has since invested quite a bit of capital and time in turning the high cost project around. Once this expansion is done it appears the turn around efforts will be complete. The problem is with the large drop in silver price Endeavour is not profitable at current silver prices ($15.65) as all in costs net of gold by product credits are forecast at $16-$17.50 per silver ounce in 2015.
Bradford Cooke, chief executive officer of Endeavour Silver, commented: "We fulfilled our initial two-year capital expansion and operating turnaround plans at El Cubo in December, but with precious metal prices still falling, it was clear we needed to do more to make El Cubo a viable mine. The current mine expansion will bring operating costs down further and should allow El Cubo to start generating free cash flow."
It appears Endeavour is trying to do everything they can to lower costs but it still not enough to make a profit at the current price level of silver. Can EDR ride it out till higher silver prices return? They are in the same boat as the majority of silver producers as I can count on one hand primary silver producers making money at these levels.
Read: Endeavour Silver Initiates Major Mine Expansion at El Cubo; Raises Production Guidance and Reduces Cost Guidance for 2015
Discuss in CEO.ca live 
This is not investment advice. All facts are to be checked and verified by reader. As always please do your own due diligence.