Via Energy and Gold.com:
Gold futures speculators have moved into full capitulation mode in recent weeks. The liquidation we have seen in gold since the October highs is one for the record books; a more than 135,000 contract reduction in net long exposure for a net notional amount of more than $15 billion: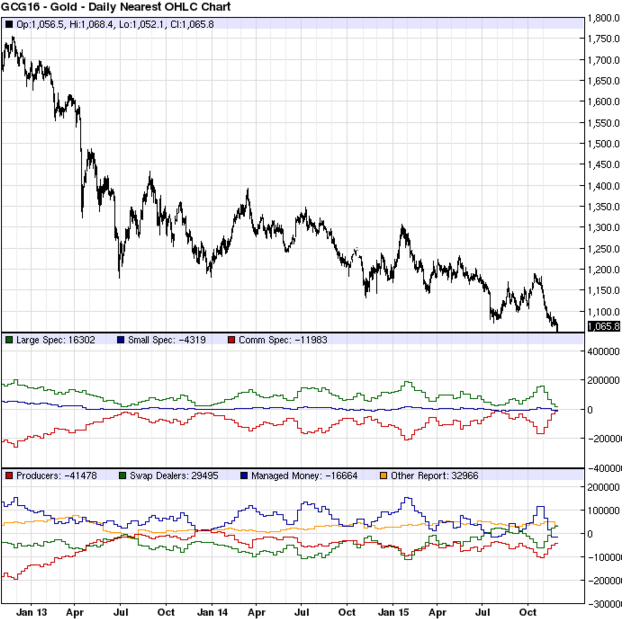 There are several notable aspects of this large liquidation in gold futures:
Swap dealers (who are typically short) have moved to a sizable net long position
Speculators (both large & small) have moved to an extremely small net long position (barely more than $1 billion net notional) after reaching nearly $19 billion in net long exposure at the October highs
Total open interest has drastically declined in recent weeks with a 70,000 contract (~$7.5 billion) reduction since October 20th and a 37,000+ contract (~$4 billion) reduction in just the last week!
Commercials, who are always net short gold futures, are at the lowest net short interest in at least the last decade (lower than the 2008 and 2013 lows); some more downside over the coming days could see the commercials move to a net long posture for the first time ever!
This sell-off is extreme by any standard and puts gold firmly on a 'CoT Buy Signal'. Bullish seasonality and oversold technicals only add to the attractiveness of the buy setup. However, one must wonder if the situation might get even more extreme over the next 1-2 weeks as market participants flee the yellow metal ahead of the Federal Reserve announcement on December 16th.