Via Energy and Gold.com:
"Is this it for gold?" is the question many are asking themselves this morning. With the yellow metal falling $50/oz in a matter of minutes Sunday night one has to wonder if the coffin is closing for the long-term gold bull market or are we rapidly nearing a bottom in what has become a brutal nearly 4-year bear market?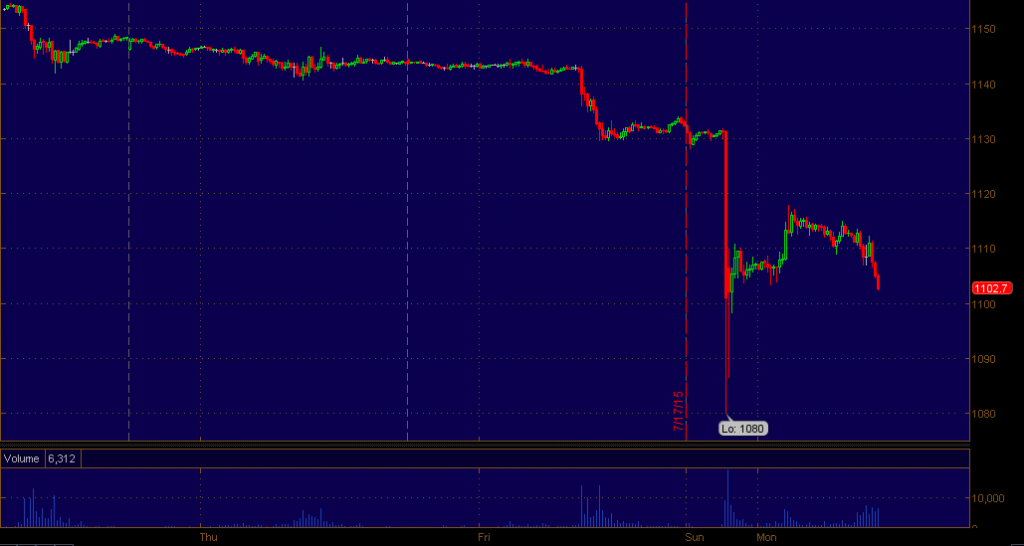 The answer is that we're probably very close to a sizable countertrend rally, however, the largest losses often occur just before the bottom.
4 reasons why a sizable countertrend rally could be close at hand for gold:
1. For the first time since early 2009 (a great time to buy gold) portfolio managers as a whole do not see gold as being overvalued
2.  The latest CFTC Commitments of Traders data shows that we are at the most constructive positioning since at least last November's low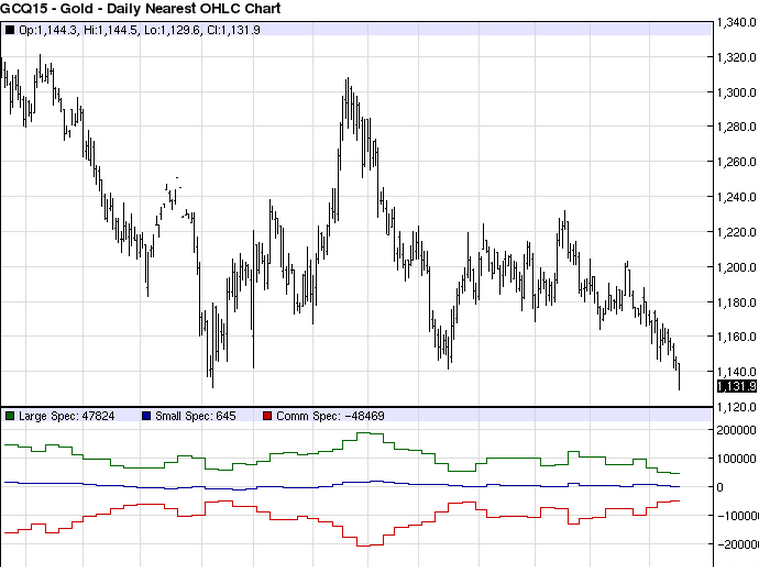 The following chart highlights the fact that gold futures speculators are the marginal market participants whose behavior largely drives the short term fluctuations in the gold price: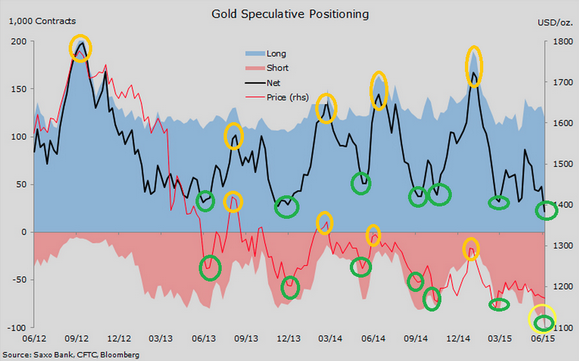 We are currently at a very low net speculative long positioning driven by a large number of speculative shorts.
3. Retail trader sentiment as illustrated by the StockTwits sentiment streams for GLD and NUGT has never been more bearish on gold related exchange-traded funds (I can't recall seeing NUGT below 50% bullish sentiment...)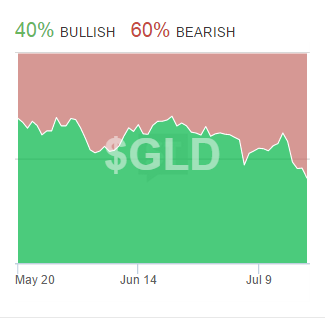 4. The August-October seasonal bullish trade in gold is one of the strongest and cleanest trends in the commodities space. July has been a messy and volatility month for gold historically, with this July clearly being no different.
Meanwhile, the monthly chart shows a breakdown from a 2-year descending triangle which targets at least $1,000/oz: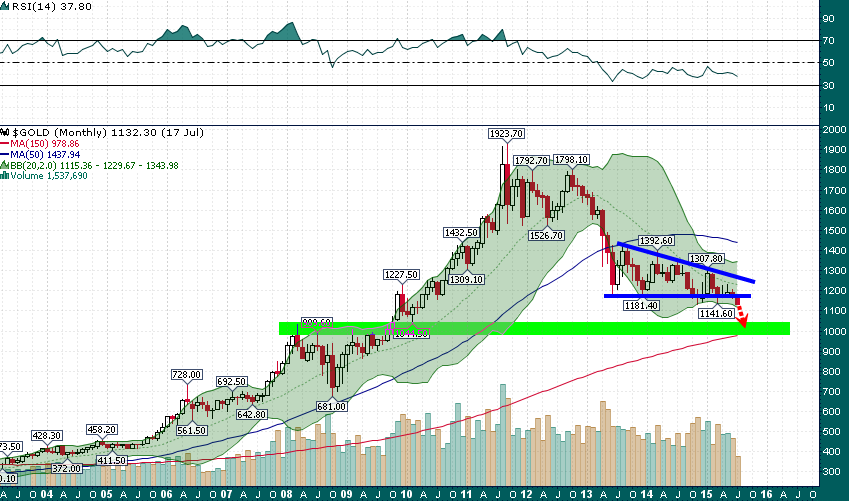 The ~$1,000/oz level also coincides with support/resistance from the 2008-2010 time frame and the rising 150-month moving average. Gold could reach this target zone any day now and given some of the extreme positioning and sentiment we are currently seeing I believe it is likely that we will get a powerful $100+ countertrend rally that punishes late bandwagon bears and rewards those who step in to provide liquidity in the midst of a panic liquidation.